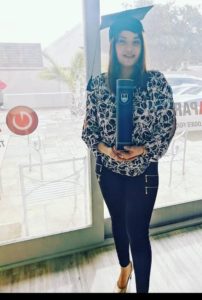 To celebrate Women's Week, we would interview a key employee and integral part of our management staff, Simmi Babdhan, who has grown within our business through the ranks to become the HR Manager, managing our staff compliment of almost 50, and being part of many of the key decisions within the business. Simmi has added great value to our business as a woman, so we thought we'd find out what has made her become so successful as a woman in a male-driven industry.
1. As a woman, what has been your motivation in growing and upskilling yourself within the workplace?

As a woman, what has motivated me to grow myself in the workplace has been the fact that I was one of four women at ESA Partner when I started, and the only woman at the time in the sales office, which is the frontlines when it comes to knowledge and also when it comes to receiving discrimination for being a woman because of the fact that it is an unspoken truth that men are believed to know more when it comes to technology, and I felt the need to be able to be be taken seriously and prove that this was not true.
In addition, the motivation provided by the directors of the company, Adolfe, Garth and Thanasi, encouraged me to be the best I can be and overcome the discrimination in the workplace through knowledge because, as they would say "Knowledge is power".
2. What do you foresee needs to change in the workplace to attract more women over the next five years?

I personally don't feel that anything needs to change in the workplace. I feel women need to take themselves seriously and see themselves as equals to men and not allow the high levels of testosterone in the office cause them to be walked over. In my experience, I earned my respect in my office and my industry, through becoming a knowledge resource to many of the individuals in the office and through standing my ground in many of the scenarios where it was required. This requires women to throw off the labels placed upon them by men in the workplace and instead build an individual name for themselves, that challenges the status quo.
3. What do you feel is the impact of women in leadership roles in the workplace?
I believe women have as much ability as men to be successful in the tech industry and have a unique value, knowledge and wisdom to bring. I started out in the sales side of business but my contribution led me to become part of the management team as the Executive PA and later as the company grew, the HR Manager. I have found that as a woman, I bring an aspect of understanding and compassion in situations that could often be bull-dozed by my male counterparts. This is seen among the other women staff as well, who bring a different understanding and logic to situations in various aspects of business decision-making and thereby I believe that such as in life, women bring a balance in the workplace that makes it fair and comfortable for all employees to work in, both male and female.
4. How do you think women in the workplace can make their mark?
Its very important for all of us to find ways to be authentic in the workplace. Ultimately, we each have something unique to contribute to our workplace and to the industry we find ourselves in and for me, making your mark means making a contribution – to your company, to your colleagues, to your industry and in some way, no matter how big or small, to the world – by making the best possible use of your talents.
5. As a woman in technology, how do you think women can change the industry over the next five years?
I'll admit when I first started working in technology I was really overwhelmed to work in an industry as fast-moving and lucrative, and also, confusing. I mean, what is 3G? and why do all my colleagues need a blue tooth? I'm just kidding. Instead of giving up though, I doubled down and asked questions and took the responsibility upon myself to learn and understand the industry I was to make my career in. Being a woman in tech means that we never stop asking questions. We need to be curious about all the up and coming technology, keeping ourselves on top of the latest tech trend through the many resources available out there that help us to do so.